January 25, 2015
FAMILY SUNDAY: You are invited to join us after the service for coffee and desserts. Stay and talk awhile!
GUEST SPEAKER: Tony Cooke will be ministering at Summit Church next Sunday, Feb. 1, at 10 AM. We look forward to his ministry. He will have a book table where you can pick up one of his books, teaching CDs, DVDs or a music CD by his daughter, Laura. Mission Sunday will be changed to Feb. 8.
SOUPER SUNDAY: Next Sunday, Feb. 1 (Super Bowl Sunday), Feed My People has asked that everyone bring canned goods to church and to your Super Bowl Parties to donate to the needy. Let's bring lots of canned goods to church next Sunday!!!
LOVE BABIES AND KIDS? We are looking for some great people to minister to babies and kids at Summit. If you would like to serve in the Nursery or Children's Church, please fill out a Volunteer Connection from the Connections Table. We currently need 2 helpers to work once a month in the Nursery and a couple of teachers and helpers in Children's Church.
BIBLE STUDY: Starting Feb. 4, from 6:30-8 PM, we will be doing a 4-week Bible Study on the book of Romans. This study will help us understand many foundations of Christianity. The first assignment: Complete the first 4 chapters of your book before the first class.
ALTAR WORKERS: There will be a meeting for all Altar Workers next Sunday, Feb. 1, after the service.
PROTECTING OUR CHILDREN: On Sunday, Feb. 8, there will be a required meeting for everyone who serves with children/babies at Summit Church. The meeting will be held in the Youth Room, immediately after the service.
SHARING JESUS: We have been sharing the gospel through the passing out tracts for 34 weeks now. If 30 people in the church have faithfully passed out one tract per week, we have reached 1,020 people with the gospel! Continue to pray for boldness and the direction of the Holy Spirit as you share Christ. Take as many tracts and Life Books from the Connections Table as you like. Don't forget to give us a 1 minute video of how you have been sharing Jesus. This is such a great encouragement to others!
HELPS & CHILDREN WORKERS: Your February schedules are ready! You may find your schedule on Summit's website.
CHECK IT OUT: The new metal sculpture in the foyer was donated to Summit Church. The center circle represents the crown of thorns that was placed on the head of Jesus. The rays coming out of it represent the 12 disciples going out into the world to tell the good news of Jesus Christ. It is a great reminder that every time we leave the church, we should be carrying the good news out into the world!
PRAYER BOARD: We would like to invite you to participate in praying for the needs of your sisters and brothers in Christ here at Summit. Whenever you have a prayer need, stop by the Prayer Board Table and fill out a Prayer Request Card. The request will then be posted on the Prayer Board for all the members to read and prayer about on your behalf. We hope you will stop by the Prayer Board before and after church and pray for the requests posted there. Requests will remain on the board for several months or until we receive a praise report of the outcome.
SNOW CANCELLATION POLICY: If a church service needs to be canceled due to inclement weather, an email will be sent out to the Summit email list and a message will be left on the church answering machine. It will also be listed on KSDK and on ksdk.com.
ITUNES: You can enjoy all of Pastor Terry's sermons any time! All sermons can be downloaded from iTunes. If you have itunes loaded on your computer, open it up & go to Podcasts/Summit Church. You may also subscribe to the podcasts through www.summitchurch.us & go to the Pastor's Message page.
SINGLE WOMEN! If you are a single woman, living on your own, and a member of Summit, we would like to assist you in getting your oil changed. For more information, pick up a flier from the Connections Table.
UPCOMING EVENTS
Feb. 1 Tony Cooke, Guest Minister
Feb. 1 Souper Sunday/Altar Worker's Meeting
Feb. 4 6:30-8 PM Romans Bible Study
Feb. 8 Protecting Our Children meeting
Feb. 15 Helps Department Meeting
Feb. 16 9 AM Prison Ministry with Joyce Meyer Ministries
Guest Minister
TONY COOKE
Sunday, Feb. 1 10 AM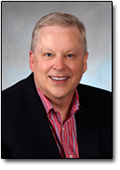 Bible Teacher and Author, Tony Cooke has been serving the Body of Christ in various capacities since 1980. Tony's passion for teaching the Bible has taken him to forty-six states and twenty-six nations. In 2013, their web-site (www.tonycooke.org) reached more than 194,000 people, many of them pastors, missionaries, and other church leaders in 214 nations with encouraging and helpful ministerial resources.
Tony was involved in pastoral ministry for more than twenty years, and served as an Instructor and the Dean of Rhema Bible Training Center. He also served for thirteen years as the Director of an International Ministerial Association. Since 2002, Tony and his wife Lisa have traveled full-time with an assignment of "strengthening churches and leaders."
In addition to being a 1981 graduate of RHEMA Bible Training Center, Tony studied Religion at Butler University and received a degree in Church Ministries from North Central University.
There will be books, CD's, DVD's and Study Courses available for purchase. Payment can be made by cash, check,
Master Card or Visa