August 20, 2017
WELCOME VISITORS! We are so glad you visited today. You are important to us! We hope you will be encouraged by the service today. If you are visiting for the first time, please fill out the visitor tab from the Welcome Brochure. You may take it to the Connections Table for a free gift.
PRISON MINISTRY: Join us tomorrow, Aug. 21, from 9-3 PM, to assist Joyce Meyer Ministries prepare care packages for prisoners. If you can only come for an hour, you will be a great blessing! For more information, call the church office at 636-861-1410.
anti-GRAVITY YOUTH: Teens! The next Teen night will be Wednesday evening, Aug. 30, FROM 7-8:30 PM.
NEED PRAYER? Do you have a need in your life or a loved one you would like prayer for? You are invited to come to the front of the church, after the service, to have someone pray with you.
GIVING: For your convenience, Summit Church offers online giving and text to give. You may text the amount you'd like to give to 314-888-9741 or go to summitchurch.us and click "Giving" on the menu bar.
CHURCH PRAYER: One of the basic functions of church life is to join together in prayer. We will be praying together on Wednesday, Sept. 6, at 7 PM. Everyone is welcome!
INTERESTED? If you would like to join a wonderful group of people who serve the Lord at Summit, you may fill out a Volunteer Connection, found on the Connections Table. Serving in the local church is an awesome opportunity and is a great way of getting to know people! We are currently looking for some great volunteers in the Helps Ministry (Ushers, Connections Table and Door Greeters).
CHRISTIANS-We are Here for One Another
Be devoted to one another in brotherly love. Honor one another above yourselves. Rom 12:10 NIV
Live in harmony with one another. Do not be proud, but be willing to associate with people of low position. Do not be conceited.
Rom 12:16 NIV
Therefore let us stop passing judgment on one another. Instead, make up your mind not to put any stumbling block or obstacle in your brother's way. Rom 14:13 NIV
Accept one another, then, just as Christ accepted you, in order to bring praise to God. Rom 15:7 NIV
I myself am convinced, my brothers, that you yourselves are full of goodness, complete in knowledge and competent to instruct one another. Rom 15:14 NIV
You, my brothers, were called to be free. But do not use your freedom to indulge the sinful nature; rather, serve one another in love. Gal 5:13 NIV
Be completely humble and gentle; be patient, bearing with one another in love. Eph 4:2 NIV
Be kind and compassionate to one another, forgiving each other, just as in Christ God forgave you. Eph 4:32 NIV
Submit to one another out of reverence for Christ. Eph 5:21 NIV
But encourage one another daily, as long as it is called Today, so that none of you may be hardened by sin's deceitfulness. Heb 3:13
UPCOMING EVENTS
Aug. 21 9 AM Prison Ministry with Joyce Meyer Ministries
Aug. 30 7-8:30 pm anti-Gravity Teen Night
Sept. 6 7 PM Church Prayer
Oct. 15 Operation Christmas Child Potluck and packing party after the service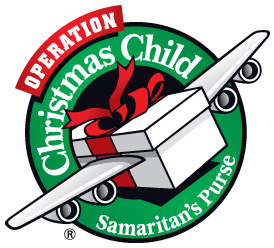 A Higher Standard Women's Ministry will be collecting items for Operation Christmas Child boxes. We will be making 13 boxes for boys 10-14 years old and 13 boxes for girls 10-14 years old.
If you would like to donate any items, please sign your name in the appropriate box on the sign up sheet on the Connections Table.
Drop off items at the Connections Table by Oct. 8. Here are some suggestions. Remember, all items must be able to fit into a shoebox!
Toys: Include items that children will immediately embrace such as toy cars, yo-yos, jump ropes, balls, toys that light up and make noise (with extra batteries), mini legos, puzzles, dominoes, checkers, etc.
School Supplies: pens, pencils and sharpeners, crayons, markers, SMALL notebooks, solar calculators, SMALL coloring and picture books drawstring backpack, glue sticks
Non-liquid Hygiene Items: toothbrushes, bar soap, combs, wipes, etc.
Accessories: T-shirts, socks, hats, sunglasses, hair clips, combs, jewelry, watches, flashlights (with extra batteries), etc.
Crafts: Make your own items such as hair bows, finger puppets, and friendship bracelets, small craft kits, dry paintsets
Personal Note: You may enclose a personal note to the child and a photo of yourself or your family.
Do Not Include: Used or damaged items; war-related items such as toy guns, knives, or military figures; any type of candy or food; liquids or lotions; medications or vitamins; breakable items such as snow globes or glass containers; aerosol cans, glue, rubber balls, lip gloss, toothpaste, paints
See www.samaritanspurse.org/operation-christmas-child for more info. The Dollar Store is a great place to pick up gifts.