A HIGHER STANDARD
Women's Ministry
We, as Christian women are called to be a wonderful fragrance of Christ to our world.
A Higher Standard Women's Ministry is here to help women and teenage girls be that shining light
by living a higher standard in thought, word and action.
A Higher Standard Women's Ministry will encourage you to embrace God's standards.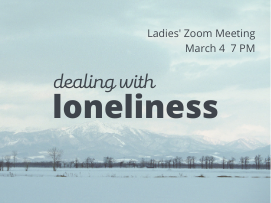 Dealing with Loneliness
Meeting links were sent out by email
Every other month this year, the women's ministry will prepare a box
full of special gifts and sunshine for someone in the community who needs a lift.

Have a great time with the ladies and grow in your walk with God.