VOLUNTEER APPRECIATION SUNDAY
September 17, 2017
WELCOME VISITORS! We are so glad you visited today. You are important to us! We hope you will be encouraged by the service today. If you are visiting for the first time, please fill out the visitor tab from the Welcome Brochure. You may take it to the Connections Table for a free gift.
THANK YOU! Pastor Terry and Diane would like to express their deep appreciation to all who have made Summit Church run smoothly and to all who have given of themselves to minister God's love unselfishly to others. Summit's volunteers are faithful, loving, kind and full of the Word and the Holy Spirit.
ENCOUNTER MEETING: We will be studying 1 & 2 Thessalonians on Wednesday evenings in October. These books have much to say about the Lord's return and how we should live until he comes. Everyone is welcome!
HELPING KIDS AROUND THE WORLD: A Higher Standard Women's Ministry is hosting an Operation Christmas Child shoe box packing party on October 15, right after the service. There will be food, fun, and fellowship as we pack shoeboxes full of love and blessings, sending the gospel of Jesus Christ to children around the world. It is a family event so bring a dish, hot or cold, to share, and a heart full of love. We will be collecting supplies through October 8. The shoeboxes, shipping labels, and gospel message will be provided. Everyone is to bring a special note to place in a box. Stop by the Connections Table to sign up to bring goodies for the boxes.
LADIES: There will be a brief planning meeting, after the service next Sunday, Sept. 24, for A Higher Standard Women's Ministry. Please join us to help plan our Nov. 15 meeting and our Christmas luncheon.
COMING UP! We will be having a Chili Cook-off and Family Game Night on Friday, Oct. 27, from 6:30-9 PM. Bring your best chili recipe or other dish and a table game to play. Sign up at the Connections Table by Oct. 15. Pick up a flier from the Connections Table!
AMBASSADORS: The Bible calls Christians AMBASSADORS for Christ. "We are therefore Christ's ambassadors, as though God were making his appeal through us." 2Cor 5:20 NIV Look for opportunities this week to share Jesus! Continue to pray for boldness and the direction of the Holy Spirit as you share Christ. Pick up some extra tracts from the Connections Table!
HURRICANE HELP: If you would like to send aid to hurricane victims, you may donate to Summit Church, designating it for Hurricane Relief. 100% of donated funds will go to Samaritan's Purse. You may also donate to them directly.
GIVING: For your convenience, Summit Church offers online giving and text to give. You may text the amount you'd like to give to 314-888-9741 or go to summitchurch.us and click "Giving" on the menu bar.
FALL CLEAN UP DAY: Once or twice a year, we ask for volunteers to help deep clean the church. The next date is Saturday, Oct. 7, from 9-12. We will be working mostly outside. Bring your cleaning supplies and yard tools! Come and join the fun!!! Refreshments will be served.
WORSHIP SEMINAR: Tom Kraeuter will be presenting a Worship Seminar on Saturday, Oct. 7. Pick up a flier on the Connections Table if you are interested. If 4 or more people wish to go, the fee is $29 per person.
UPCOMING EVENTS
Sept. 24 Planning meeting for A Higher Standard Women's Ministry
Oct. 4 7 PM Thessalonians-The Return of Christ class begins
Oct. 7 9-12 Fall Clean Up Day
Oct. 15 Operation Christmas Child Potluck and packing party after the service
Oct. 20 7-9 PM anti-Gravity Teen Night
"Everybody can be great because anybody can serve." – Martin Luther King, Jr.
Summit Volunteers Are Fantastic!!!
Altar Ministry-There are not enough words to express my heartfelt appreciation to our wonderful Altar Team. You stand your post with a heart of love and compassion, always ready to answer the call of prayer for those in need. Thank you for serving the Lord and His people at Summit Church. ~Paulette Plaster, Altar Ministry Leader
Children's Ministry-Summit is privileged to have the very best people working with our children. They love children & want to see each child come to know Jesus in a personal way. They study in preparation, they pray & they enjoy ministry to children. They know they are equipping them & impacting lives. We love & appreciate our Children's Church staff! You are the best! ~ Judy Turney, Children's Ministry Director
Helps Ministry-The Summit Ministry of Helps are the best volunteers in the world. They're faithful and always eager to serve and ready to jump in when there is a need to go the extra mile. They show the love of Jesus whenever they are serving. We are so blessed to have them as volunteers. ~ Dale & Donna Francis, Helps Ministry Leaders
Prayer Life Lines-The members of the Prayer Life Lines are unsung heroes who work anonymously in the background, faithfully giving their time to pray for the needs of Summit Church and its members. We cannot thank them enough for always being ready and willing to answer the call. ~Pat Knott, Prayer Life Line Leader
Worship Ministry: Most people do not realize how much time the members of the Worship Ministry dedicate to serving. They practice at home, almost every Thursday evening at the church (with the help of the head of the Sound Techs) & are here an hour early every Sunday. Unlike most volunteers, the Worship Ministry serves every week. They are faithful, humble and full of love and worship for the Lord! The Sound & Projection Volunteers are wonderful, faithful & always give the attention to the detail that is needed to run the tech part of the service. ~Diane Scheel, Worship Ministry Director
And ... many thanks to all who help maintain the building and grounds, who help with Outreach, Socials, Higher Standard Women's Ministry, errands, Adopt an Island, Christmas decorating, Transportation, Meals for those in need, Youth Ministry and many more. An enormous thanks is due to our wonderful Department Heads! We love you and appreciate you! Without you Summit Church could not fulfill its God-given purpose! ~Pastor Terry & Diane

DOING A GOOD WORK~HELPING PEOPLE
New Missionaries!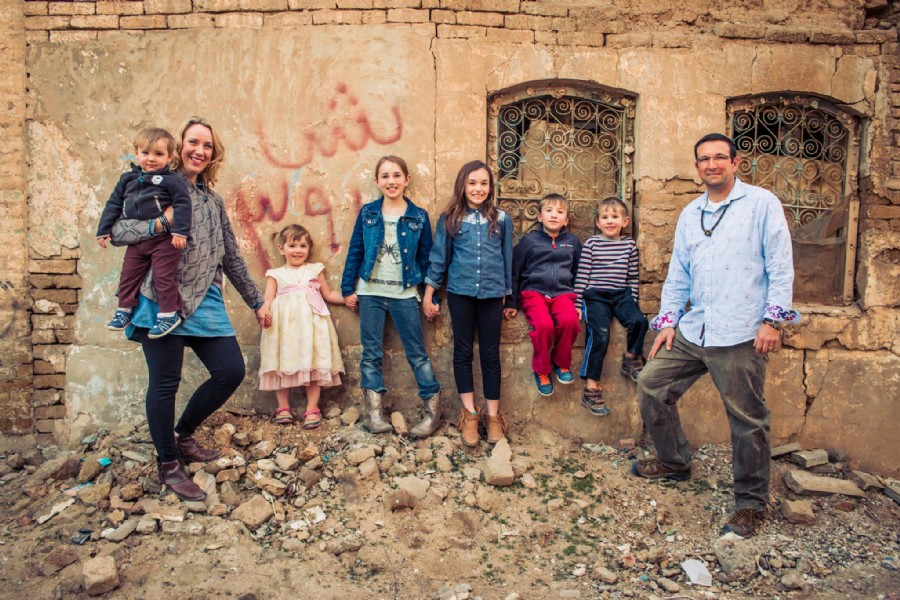 Grady and Becky Pickett
Grady and Becky are currently serving the Lord in the Northern mountainous regions of Iraq. They are pastoring in Erbil and are reaching out to the Syrians and Iraqis in the refugee camps around them. In the camps they have built playground equipment, given out blankets, rubber boots, gloves, rechargeable lanterns, vegetable seeds and the good news. The Pickett's have studied Arabic in Jordan for 2.5 years. They've been in over 50 counties traveling and serving the Lord in various projects. The Picketts have six children. Check out their website at www.pickett-family.org.
To follow them on Facebook at www.facebook.com/grady.pickett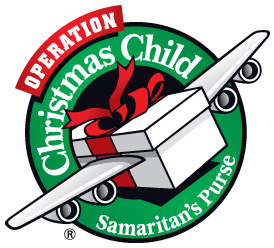 A Higher Standard Women's Ministry will be collecting items for Operation Christmas Child boxes. We will be making 13 boxes for boys 10-14 years old and 13 boxes for girls 10-14 years old.
If you would like to donate any items, please sign your name in the appropriate box on the sign up sheet on the Connections Table.
Drop off items at the Connections Table by Oct. 8. Here are some suggestions. Remember, all items must be able to fit into a shoebox!
Toys: Include items that children will immediately embrace such as toy cars, yo-yos, jump ropes, balls, toys that light up and make noise (with extra batteries), mini legos, puzzles, dominoes, checkers, etc.
School Supplies: pens, pencils and sharpeners, crayons, markers, SMALL notebooks, solar calculators, SMALL coloring and picture books drawstring backpack, glue sticks
Non-liquid Hygiene Items: toothbrushes, bar soap, combs, wipes, etc.
Accessories: T-shirts, socks, hats, sunglasses, hair clips, combs, jewelry, watches, flashlights (with extra batteries), etc.
Crafts: Make your own items such as hair bows, finger puppets, and friendship bracelets, small craft kits, dry paintsets
Personal Note: You may enclose a personal note to the child and a photo of yourself or your family.
Do Not Include: Used or damaged items; war-related items such as toy guns, knives, or military figures; any type of candy or food; liquids or lotions; medications or vitamins; breakable items such as snow globes or glass containers; aerosol cans, glue, rubber balls, lip gloss, toothpaste, paints
See www.samaritanspurse.org/operation-christmas-child for more info. The Dollar Store is a great place to pick up gifts.