Summit Church helps support four ministries on the mission field. In helping support these ministries through finances and prayer, we are reaching out beyond our world to help hurting people in other countries by sharing the gospel and ministering to their physical needs. We support another missionary couple, but we are unable to display their info due to restrictions in the country they minister in. If you would like to support our missionaries, click here.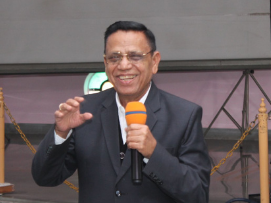 Nahari Thorat ministers in Nagpur, India. He is the pastor of Peace of Life Church and also runs Rhema Bible Training College, with five campuses in India. In 1992, he and his wife Lata started with 40 students in rented facilities. From 1992 to 2019 they have graduated 3542 graduates who are working in 29 different States of India and seven neighboring countries. Parts of India are very dangerous for Christians to minister in. Several of their graduated have been beaten, arrested and killed for their Christian ministry. Find more information at www.rhema-india.org To connect with them on Facebook, CLICK HERE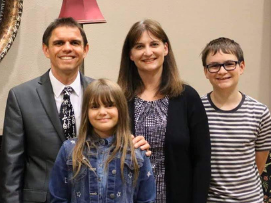 Andrew Braze ministers in China, Thailand, Burma, Laos, Mayasia & Cambodia. Their ministry is called Asia Commission. Their main focus is training leaders & equipping nationals. They have 13 schools in 3 different Asian countries. They rescue girls from sex trafficking & operate a rehabilitation & life-skills training home for them. They provide education & food for orphaned children. They have outreaches to lepers living in isolated leper colonies. They continually reach remote villages through clean drinking water projects, agricultural projects, and micro animal loans. In addition, they also have an effective abortion alternatives program. Their work in China is extremely dangerous. Andrew is married to Elizabeth and they have 2 children, Joshua and Rachel. To connect with Andrew on facebook, CLICK HERE. To connect with Elizabeth, CLICK HERE.