SUMMIT KIDS CHILDREN'S MINISTRY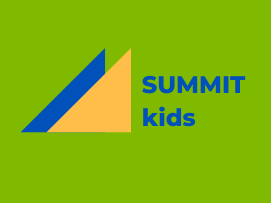 "In Him lie hidden all the mighty, untapped treasures of wisdom and knowledge." -Col 2:3 TLB
KIDS
3 years - 6th grade
Note: The Children's Ministry is not currently meeting
Summit Kids is a great place for kids to discover the treasures
of God's Word and a wonderful relationship with God through Jesus Christ.
Children are nurtured in their walks with God through
teaching, worship, fun crafts, games and puppets.
We believe the Bible and teach it on a level that children can understand,
so they can apply it to their everyday lives.

BABIES
0-2 years
We love babies!
Cry Room is available for your little ones!
You can listen to the service and care for
your little one at the same time.